About the Secondary Federation
The Wokingham Secondary Federation consists of ten secondary schools, two special schools, one Pupil Referral unit and One Hospital Education School.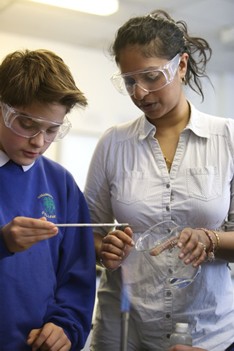 All the schools are within a six mile radius of the market town of Wokingham, rated for several years as being one of the most desirable areas of the country to live.
The schools offer an outstanding opportunity both for current teachers to develop their careers and for future teachers to learn their skills.
Working as a partnership of schools, the Wokingham Federation offers training places to talented graduates. The schools have extensive experience of offering initial teacher training to trainees ranging from recently graduated students to those looking for a career change. Many trainees finish their training and then gain a teaching place in a Federation school.
The Federation offers a comprehensive training programme to all Early Career Teachers (ECTs). This programme provides practical support to ECTs throughout their first two years of teaching.
Teachers have the opportunity to join subject-based network groups, many of which meet on a regular basis throughout the year.
The Federation works in close partnership with the Wellington College Learning Alliance, Wellington College Learning Alliance and the Careers and Enterprise Company.
The Wokingham Federation works in partnership with Wokingham Borough Council.