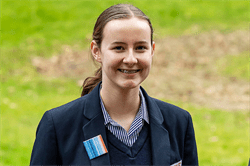 In April 2022, a new Youth MP for Wokingham was elected: Holly Mackinnon, now a Year 12 student at The Holt School. Her Deputy is Alassane Wone, a Year 12 student at The Forest School. Other candidates who stood for election were: Ellouise Bloomfield from The Bulmershe School, Jonathan Dodd from The Emmbrook School, Evie Collins from Maiden Erlegh School and Ellen Spittle from Waingels College.
The standard of debate was high and all the candidates performed extremely well in all aspects of the election process.
As Youth MP, Holly becomes a member of the Youth Parliament, run by the British Youth Council. This gives her the opportunity to represent the borough of Wokingham nationally.
An article appeared in the summer edition of the Wokingham Borough News which was circulated to all households in the borough.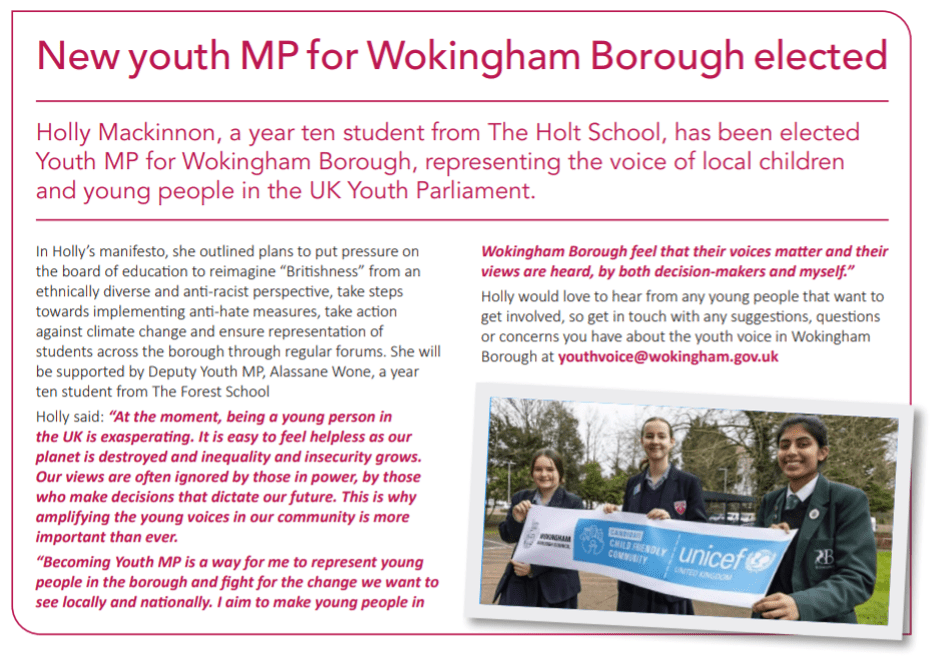 Locally, Holly now chairs the Wokingham Youth Council. With representatives from all Federation schools represented on this body, this is a platform for the voice of the young people across the borough to be heard.
For more press coverage of Holly's success, please see the Holly Mackinnon WBC press release.
The next Youth MP, whose term will run for two years, will be elected in January 2024.